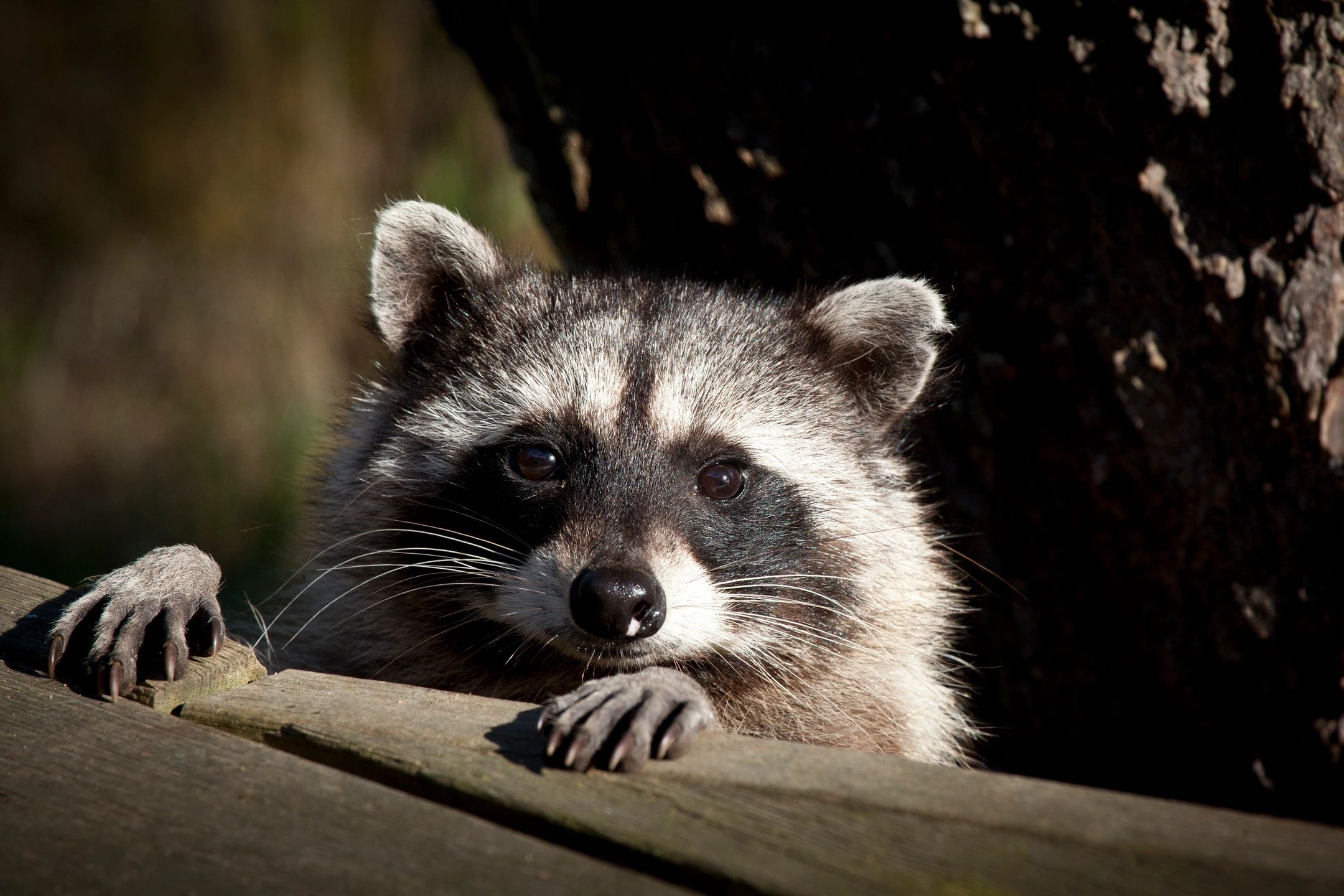 San Bernardino Animal Removal and Control Company
Animal Removal San Bernardino 909-582-3073. Offering Non-Toxic and Humane Wildlife Removal and Trapping Services in San Bernardino, Ca. Licensed & Insured Residential & Commercial Wildlife Management Company. We deal with this Pest Types: Raccoons, Opossums, Skunks, Birds, Coyotes, Feral Cats, Squirrels, Rodents, Rats, Mice, Gophers, Moles, Snakes, Rattlesnakes, Lizards, Pigeons, Hawks, Bats, and Bees. Often we find these types of animals in the attic or in the yard. Sometimes an animal under the house can even get into your attic through the walls. Often times we can remove the wildlife same-day by hand if the animal is accessible. If animal trapping is needed for the removal of an animal from a yard or property grounds, We can setup humane animal traps for safe removals. We also provide San Bernardino with Dead Animal Removal Services. Cities We Service for Animal Removal San Bernardino: Alta Loma, Belltown, Bloomington, Chino, Chino Hills, Claremont, Colton, Cottage Gardens, Crestline, Crestmore Heights, Declezille, Diamond Bar, Fontana, Highland, La Verne, Montclair, Muscoy, Ontario, Rancho Cucamonga, Rialto, San Antonio Heights, San Antonio Heights, San Bernardino, San Dimas, Upland. We do not handle dog or cat Issues Or Recuses. If you need help with a pet or domestic animal, such as a dog or a cat. Please Call San Bernardino County Animal Services or Humane Society: 1-800-472-5609
Call Us Today For Wildlife Removal Services
909-582-3073
Nuisance Wildlife
Wildlife are usually labeled as a nuisance due to their destruction and presence on private properties. The most common complaints include the following:
Animal digging up the yard
Animal rolling back the sod or grass
Animal in the attic
Animal under the house
Animal in the chimney
Animal tearing holes through vents or roof
Animal tipping over garbage cans
Wildlife stealing pet food or bird seed
Wildlife entering through pets door
Dead animal in the attic or crawlspace
Wildlife's presence alarming dogs/pets
Sick, potentially rabid animals
When this happens, many people wish to have the nuisance animal trapped and removed by a professional wildlife trapping and removal company. Urban Wildlife Trapping Experts is the company for you! We know how to get rid of pesky wildlife from your yard, crawlspace or attic. Your urban wildlife technician will take care of wild animals that damage your home and property, threaten you, your children or your pets, and bring disease and parasites into your home, such as: raccoons, bats, pigeons, skunks, opossums, coyotes, snakes, swallows, woodpeckers, voles, rats, gophers, squirrels, moles, & chipmunks
Animal Removal & Clean up Services
We are nuisance wildlife removal & control professionals. Licensed by California Department of Fish and Wildlife. We work hard and go far beyond normal animal control services. We identify the main root of the problem and provide a humane solution to the critter problems. There are no free animal control or animal removal services. Below is a list of animal removal and wildlife management services we offer.
Animal Trapping and Removal    (Humane)
Animal Identification (Unknown Noises or Scratches)
Exclusion Barriers  
Damage Repairs 
Private Property Services
Commercial Property Services

Dead Animal Removal  
Deodorization & Decontamination 
Crawl Space & Attic Clean Up

Clean up Animal Entryways

Spot Possible hazards

Replace/ Fix broken screening

Animal-proofing services are also offered

Pickup of dead Pet and unwanted Pet.

Same day service, or next day & every day of the year offered
Here at Urban Wildlife Trapping Experts, our professionally trained wildlife control specialist can capture wildlife, remove wildlife, exclusion of wildlife, repair wildlife damages, cleanup of wild animal poop, wildlife prevention, dead animal removal and fully restore your attic or crawlspace. We also offer bat & bird control services. Wildlife Removal Service Area's: San Bernardino County, and Riverside County.
Attic Cleaning & Decontamination Services
It may be beneficial to clean and disinfect your attic after we get rid of the animals. They can leave behind large amounts of droppings, urine, hair, oils, food, nesting material, and so on. These remnants can attract insects like cockroaches, and the scent left behind can encourage new animals to chew their way into your house. You might experience odor problems from the waste. It's possible that mold will grow in waste areas.
We remove or vacuum all droppings, or remove all the soiled insulation.
We fog the attic with a special enzyme-based cleaner that destroys any organic matter and deodorizes the space.
We repair damage, such as ductwork, electrical wires, pipes, insulation, and more.
The above is just a brief explanation of some of our methods. I haven't even addressed the hundreds of other potential cases that we deal with, from bat exclusions to poison-free rodent control, to dead animal removal, bird roosting prevention, mole trapping in a yard, ground-based exclusion barriers around a shed, etc. etc. Just give us a call anytime, and we can describe in detail how we will resolve your specific wildlife problem.
Things like rats, bats, and snakes belong outside, thriving in the wild. So why do they end up in our homes? There are many of reasons for this: shelter, food, a place to nest. Maybe the weather got too hot or cold for them and your home seemed the easiest to enter undetected. Whatever your case may be, we've got you covered. We handle simple things like inspections and we also do the hard stuff, like trapping, removing, and repairing the damages caused by wildlife.
Wild Animal Are Dangerous & Will Attack!!
Are you considering removing or trapping the animal yourself? THINK AGAIN! You could be putting you and your family in scary situation way. California Wild Animals are not safe to remove on your own OR sending your family to handle the situation. Our seasoned professionals work in a safe and cautious manner to ensure that no one is harmed in the process, including the animals. Our traps are effective and humane. Our careful planning and preparation means, we'll remove the animal as quickly as possible.
Wildlife & Animal Removal, Bird & Rodent Removal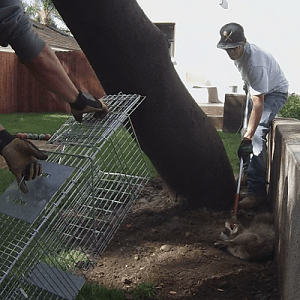 We often respond to calls that raccoons, skunks, opossums, bat, snakes, birds, and other wildlife have entered their home or business. Wild animals mostly like to take refuge in the attic, crawlspace, or walls but sometimes end up inside the physical home or office. It's common that animals will enter your home through an open door, a window left open, or even enter through the doggy door. We understand this can be a frightening situation for most people. So, we often respond immediately in urgent cases like these. Safety is Urban Wildlife Trapping Experts top priority when it comes to property owners and wildlife. We will take the animals out humanely by using a katch-all pole or net pole. We safely snared the animal and secured them in a humane trap for transportation. Our animal removal experts are very professional and comfortable handling these types of wildlife issues. We have Over 50 years of combined wildlife removal experience that can help you solve your wildlife problems. We service all cities in San Bernardino County & Riverside County for animal control services.
Professional Wildlife Removal Experts | Animal Trapping
Urban Wildlife Trapping Experts always uses humane wildlife trapping for customers in need of wildlife removal. Our professionals will come to your home or business and start with a thorough inspection. When it comes to wildlife removal, we identify where the animals are entering the structure home or building. Whether it's animals in your attic, animals tearing up your garden, or animals under your house. It doesn't matter. We handle all wildlife situations. Our wildlife experts usually set up 1-3 humane traps to catch the animals. We will leave the traps for a reasonable amount of time. Once the animals have been trapped and removal humanely, Our experts can then seal up any opening or clean up any animal waste left behind if needed. We service all cities for humane animal trapping. - Call Us For Humane Animal Trapping & Removal - 1-844-698-7277